Chalsie Romero
---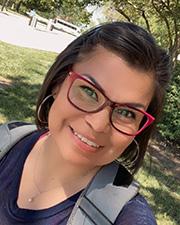 Biography
—
M.A. student in Indigenous Studies. She aspires to earn a Ph.D. in Women's, Gender and Sexuality Studies after graduation.
Chalsie is a proud member of the Ponca Tribe of Oklahoma. She honorably served 15 years as active duty Army, and currently serves in the Army Reserves. 
Chalsie's particular research interest is Indigenous women. She hopes to use her voice, experience and education to show the many aspects and strengths of Indigenous women, opening doors for others to follow.
Education
—
B.A. in Sociology, University of Texas at El Paso, 2020, El Paso, TX