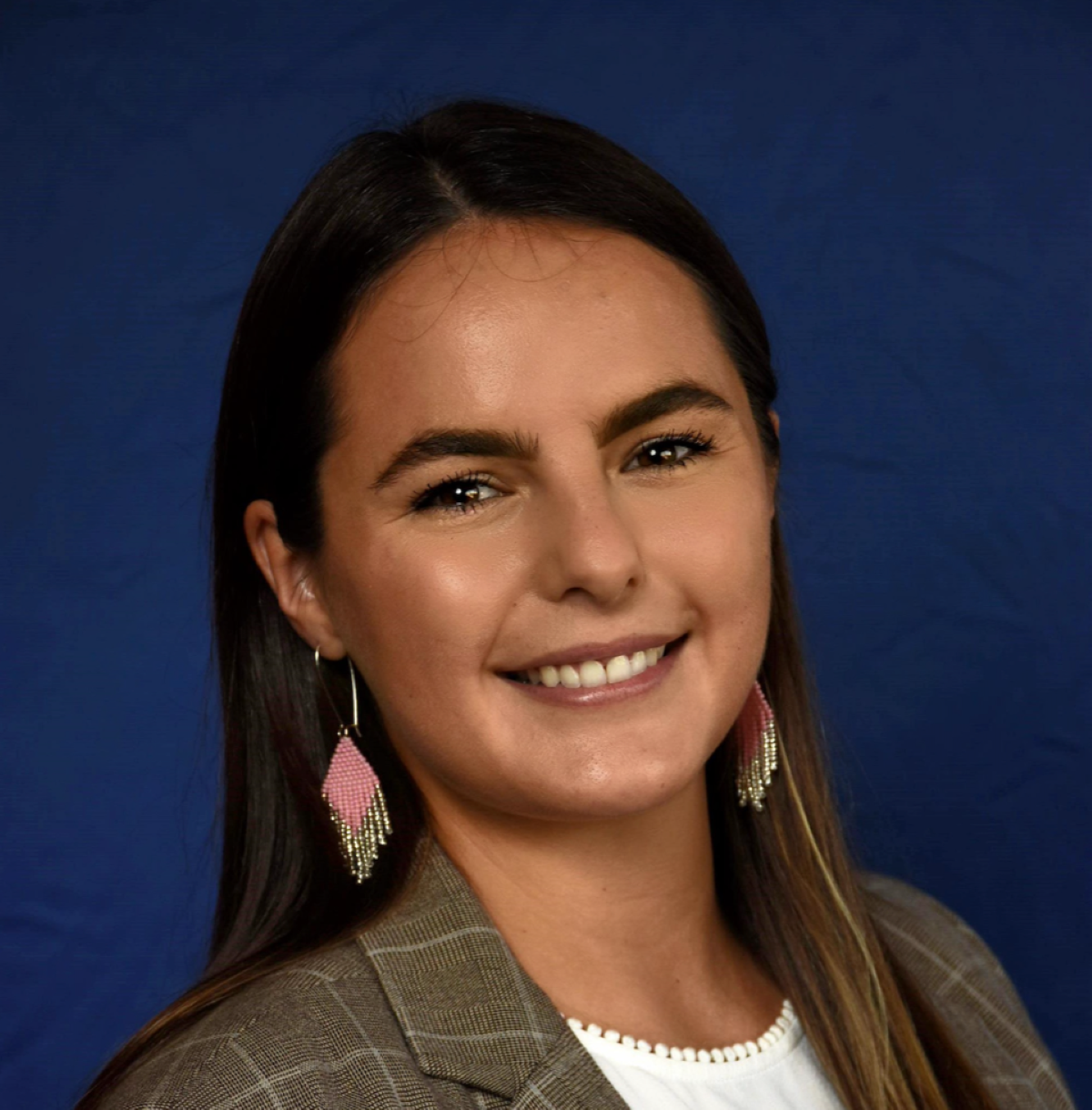 Aiden Graybill, Class of 2021
My name is Aidan Graybill, and I am a citizen of the Wyandot Nation of Kansas. I grew up in Scottsdale, AZ and Lincoln, NE. My family and I moved back and forth between Arizona and Nebraska for family reasons. I went to the University of Nebraska-Lincoln and graduated with a major in Anthropology and a minor in Biology. When my granddad passed away, we moved to Arizona again to be closer to family, and since then, land allotted to our family has been the subject of probate litigation. I never understood what was so complicated about our case, so I became interested in tribal and federal Indian law.
I chose the University of Kansas because of the Juris Doctorate and Master of Arts in Indigenous Studies joint degree program and to be closer to the Wyandot Nation. I wanted to learn more about my background as a Kansas Wyandot, and I wanted to learn more about what my family has been going through when it comes to our allotted land through my law school education. I learned about what applied to my family and me, which is more than I could have expected. I am grateful for that knowledge and perspective.
Make sure to find your community on campus! FNSA (First Nations Student Association) is a great way to connect with others and have a good time to take your mind off school for a bit. Also, find a good place you like to study. There are so many places on campus to discover that can be comfortable when you have a lot of work to do. Some incredible professors and scholars on campus are down to earth and open to spending time chatting with you. The Native student population is also diverse regarding where people come from and what they study. There are so many Native people at KU who are doing amazing things in all sorts of fields: lawmaking, art, and environmental protection, to name just a few. Making connections with other Native students is important in navigating your education.
You can participate in creating a community that helps you not get boxed into your own little educational world. Also, you cannot miss all the powwows at KU and Haskell! Off-campus, Lawrence has an awesome Native community. Connecting to the community off campus can also help you stay grounded. The Indigenous Studies Program is a special community on campus. The faculty and staff work hard to make you feel welcome and taken care of when you are a part of the ISP community at KU. I am super grateful for all the extra effort they put in for their students.
I graduated from KU's Indigenous Studies program and School of Law in 2021. So far, I have had the opportunity and honor to assist my tribe in revising their tribal constitution. It is a huge undertaking, but putting my education to work for that purpose has been great. Overall, my number one goal has always been to use the privilege of my degrees to be as useful as possible to accomplish the goals of my tribal clients.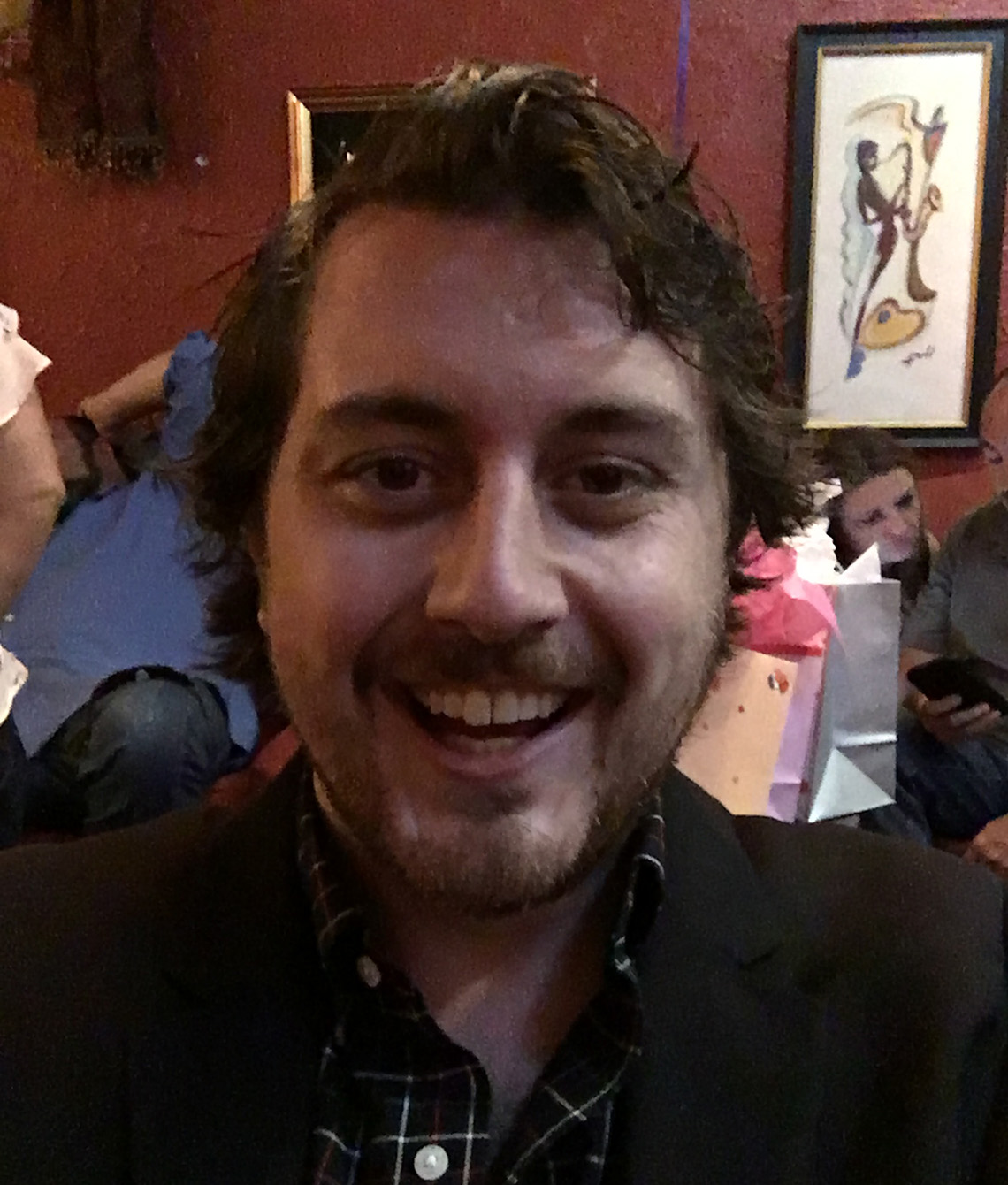 Matt Bowman, Class of 2019
Art History Ph.D. student, University of Iowa
I'm an art history Ph.D. student at the University of Iowa, working on Native representation in 19th- and early 20th-century American art. I work closely with Indigenous Studies faculty to create an expertise area in Native American art. I also serve as a TA for the Art and Visual Culture class.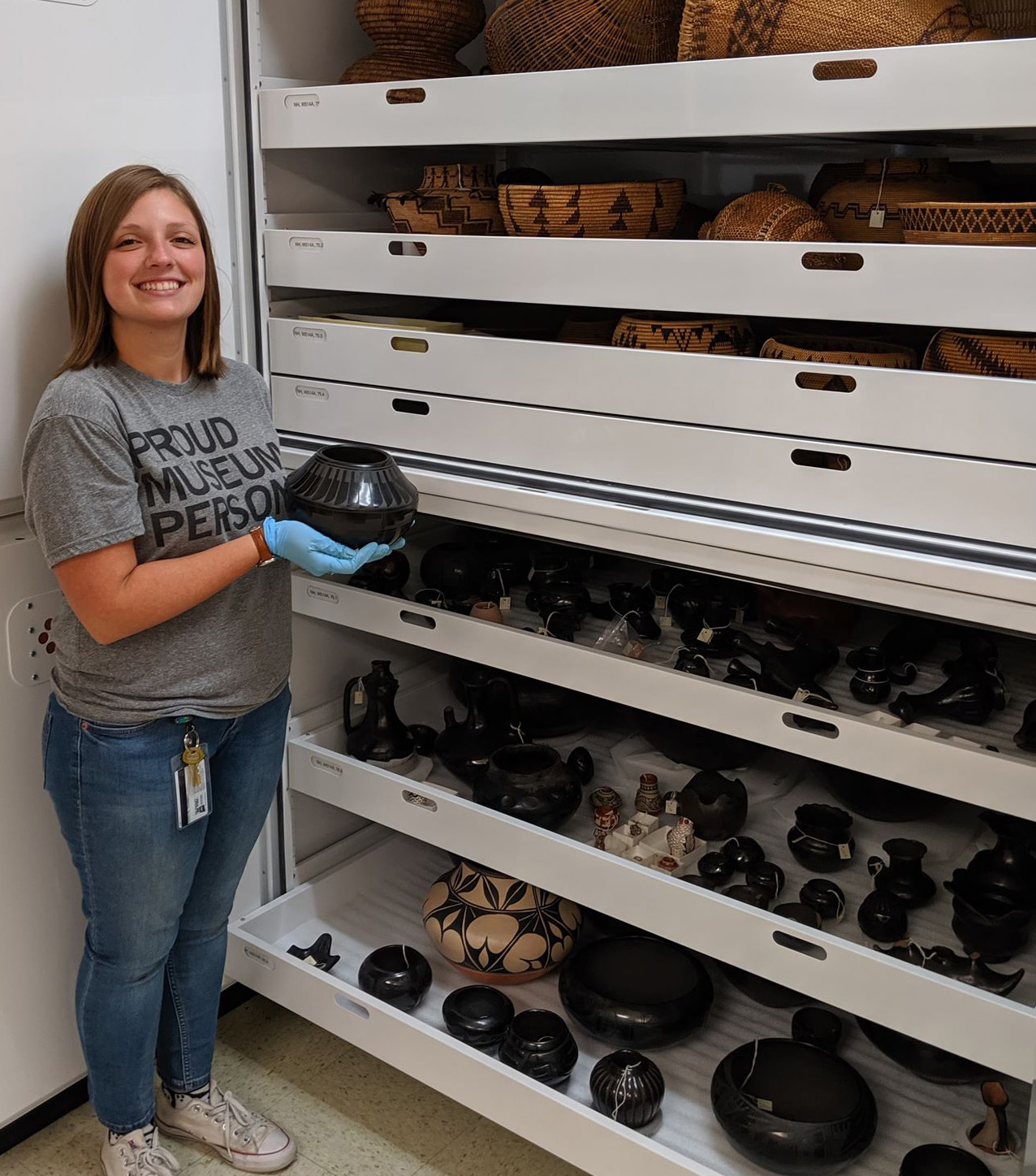 Katelyn Trammell, Graduate Certificate, Class of 2019
Anthropology Collection/NAGPRA Assistant, University of Nebraska State Museum
I am the anthropology collection assistant at the University of Nebraska State Museum in Lincoln, Nebraska. The State Museum is a natural history museum that includes zoology, paleontology, entomology, botany, parasitology, and of course -- my favorite -- anthropology! Quite frankly, I'm lucky enough to have my dream job. The anthropology collections consist of objects from all over the world, from Puebloan pottery to samurai armor, Papua New Guinea dance masks to World War I helmets.
Currently, my job mostly consists of assessing the collection's needs. This includes rehousing objects, creating supports for fragile pottery, writing a proposal to replace some of our older cabinets and preparing to move to a new database. But my work is not solely based in the collection. I also serve on the museum's exhibition committee and have assisted in rewriting the museum's mission statement. I have also had the pleasure of meeting the descendants of past donors and have enjoyed reuniting them with the objects they so fondly remember.
The other half of my job is to assist our NAGPRA coordinator in repatriation efforts. The museum has an incredible repatriation record, but there is still more work to be done. Although the NAGPRA process can be slow at times, I am learning more every day about the importance of this work.
My experience in the Museum Studies Program at KU and my internship at the Spencer Museum of Art prepared me perfectly for my position at the State Museum. At the Spencer, I learned how to work with, care for and interpret cultural objects similar to those in the collection I now manage. Every day I find myself pulling on lessons from my various classes. My experiences in the exhibits course have prepared me to serve on the exhibits committee; I have used my conservation textbook while freezer-treating incoming objects, and I am now running a budget using skills from the museum management class.
My advice for future students and graduates is to take a breath and not feel discouraged. The jobs are out there, and museums need people like you. Your classes are preparing you in ways that you could never expect, and you will definitely be able to do the work.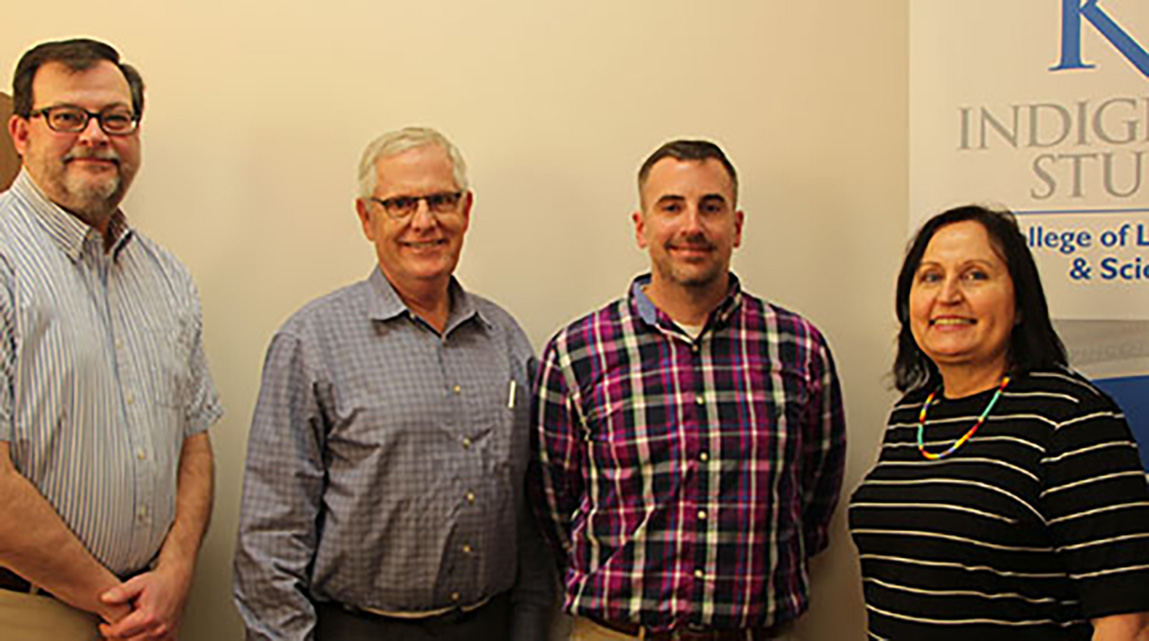 Ethan Clapsaddle, Class of 2017
Youth Leadership Development Program Manager, Eastern Band of Cherokee Indians
Why did you choose KU's Indigenous Studies Program?
I chose KU because of the museum studies aspect of the program, as well as the diverse topics and people the INS program would allow me to learn more about. [Ed. note: Indigenous Studies was formerly called Indigenous Nations Studies, and it included tracks.] My family also had connections to Haskell and Lawrence so we decided to move out to Kansas and make an adventure out of it. 
What was your main focus of research/academic interest?
My main focus was on tribal museums and how they can serve as the communal hub for tribal communities in the fight for cultural preservation and community development. I specifically looked at the Museum of the Cherokee Indian in Cherokee, North Carolina, and how it utilizes tribal oral traditions, community guidance, diverse academic disciplines and cultural principles to perpetuate the culture, history and stories of the Kituwah people.
How are you using that research and the skills gained through the Indigenous Studies Program now?
I currently oversee the Youth Leadership Development Program for the Eastern Band of Cherokee Indians. We have developed a culturally based leadership program where we aim to develop stronger tribal leaders who are grounded in their culture and have a stronger sense of tribal identity. I have also been heavily involved in program development and strategic planning for the Museum of the Cherokee Indian in a variety of roles.  
You took a few years off before coming back for your master's. What led you to want to finish?
It took me some time to complete my graduate work. I took some time off after completing my course work and the thesis portion seemed to take a back seat to life. I joined the Army as a commissioned officer and moved around for close to five years. I deployed to Afghanistan, where I served with the 65th Combat Engineer Battalion. Completing my graduate work was always lingering and I decided after coming back home from deployment and returning to Cherokee that I wanted to finish up for me and my family.   
Let's look ahead a bit. What are your goals for the future?
My goals for the future are to help develop the sense of cultural identity within the young people and our tribal community as a whole. I hope to do this through program development that focuses on multigenerational exposure to all aspects of the Kituwah culture that gives our participants a heightened sense of responsibility to our communities, traditions and tribe. 
You're from the same town as Micah Swimmer, another ISP student. How do you know each other? Have you helped push each other to finish your degrees?
Micah and I are both from Cherokee. He is an awesome guy who is doing amazing work on the language preservation front at the tribe's language immersion school, the New Kituwah Academy. Micah and I are "partners in crime", with coaching boys' basketball here in Cherokee. We both have 9-year-old boys that are key players on our team. We approach our team like family, where we focus on not just coaching basketball but building a sense of brotherhood and incorporating as much culture and language into our practices and games as we can. Along the way, Micah and I have become very close friends and we talk almost every day about any and everything. We both pushed each other to finish our thesis work and stayed after each other with encouragement and support.
We heard something about a road trip with you and Micah on your way to your master's defenses. Is there a fun story in how you both got to Lawrence to defend your projects?
We made an awesome road trip out to Kansas for our thesis defenses. We loaded up our families and went down to Henryetta, Oklahoma, for an all-Native basketball tournament. Our boys finished third out of nine teams, and we were the youngest team in the division. We left the tournament and made our way to Kansas for our defenses. We had an awesome week with friends, family, basketball – and we both wrapped it up with a successful thesis defense. It was an unbelievable journey.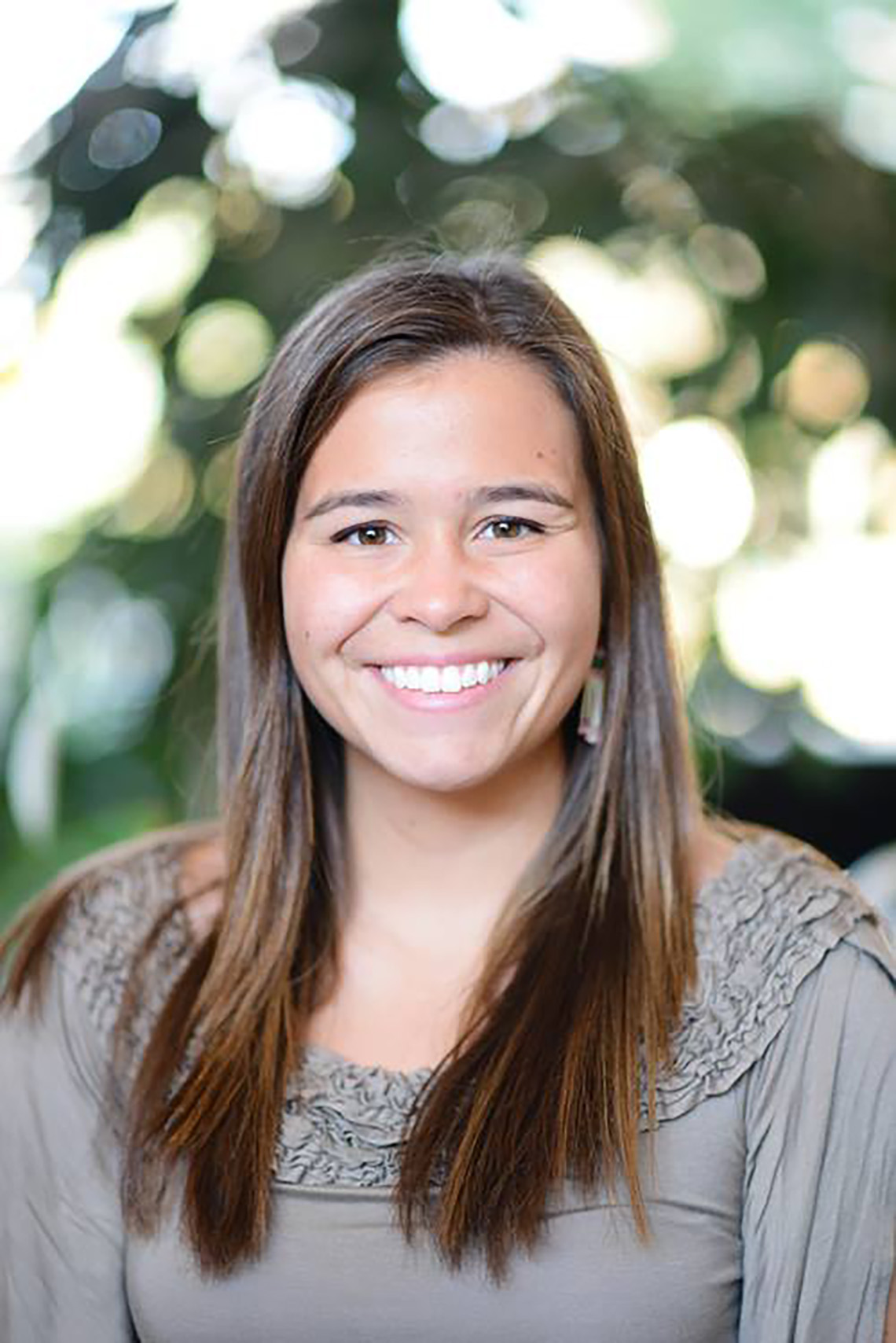 Natasha Myhal, Class of 2017
Ethnic Studies Ph.D. student, University of Colorado
My name is Natasha Myhal, and I am a citizen of the Sault Ste. Marie tribe of Chippewa Indians. I grew up in Parma Heights, Ohio, and completed my B.A. in American Indian Studies and Environmental Studies from the University of Minnesota, Morris in 2015. I graduated from KU in 2017, where I worked with Dr. Kelly Kindscher, Dr. Stephanie Fitzgerald and Dr. Jay Johnson.  
I am currently a Ph.D. candidate in ethnic studies with an area of emphasis in geography, at the University of Colorado, Boulder. My research draws on Indigenous ethnobotany, critical Indigenous studies and Anishinaabe tribal natural resource management strategies. The working title of my dissertation is "Naaminitignong ndojeba (The Land Beneath the Trees): Ottawa community resiliency and Indigenous land stewardship." For my doctoral thesis I am working with the Little River Band of Ottawa Indians' tribal natural resource department. I started working with them in 2018. My primary focus is to interview Little River community members to understand how climate change impacts within their traditional territories.
At CU Boulder, I am a graduate research assistant for the Center of the American West and the Center for Native American and Indigenous Studies project, Indigenous Connections at Rocky Mountain National Park. This project seeks to improve the educational and interpretive programs at Rocky Mountain National Park in ways that are more inclusive of Cheyenne, Arapaho and Ute tribal nations' historical and contemporary connections to the Rocky Mountain region.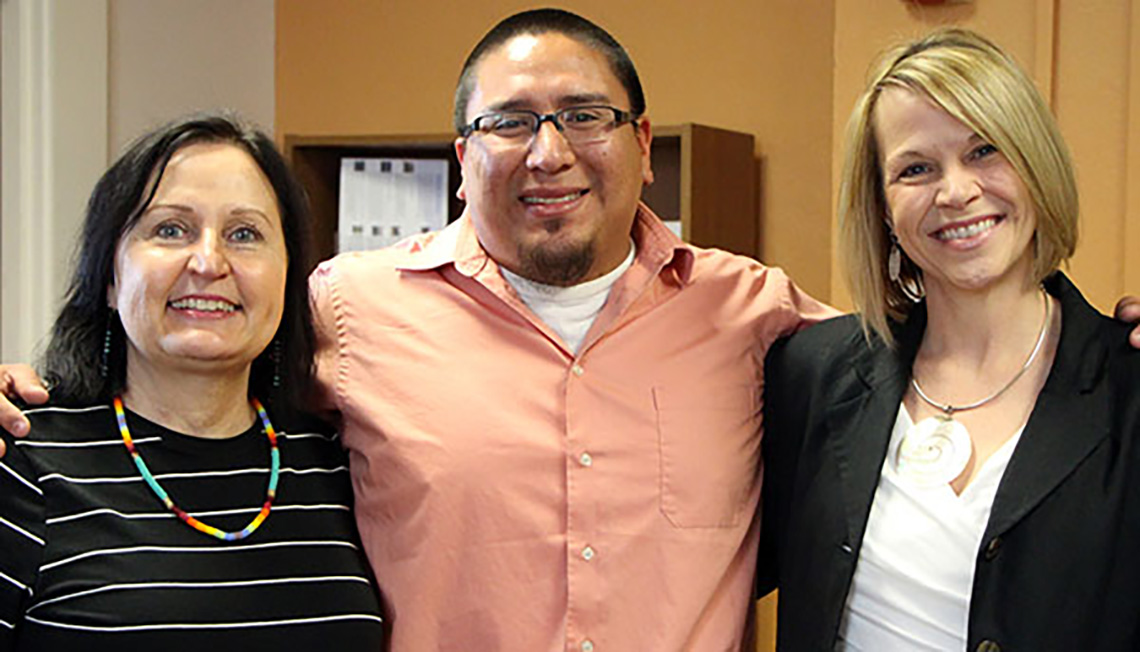 Micah Swimmer, Class of 2017
Language Immersion Program Developer, Eastern Band of Cherokees
Why did you choose KU's Indigenous Studies Program? 
The main reason I chose KU was because the program had a concentration on preservation and management of Indigenous resources: language documentation and revitalization. [Ed. note: ISP was under a different name and included tracks.] After reading the core courses and requirements, I knew that there wasn't a better place to be than in that program.
What was your main area of research/academic interest?
My main area of research was on the status of various tribes and their languages. I studied the methodologies tribes were using to save their language so I could return home and do the same. During my time at KU I also became interested in linguistics. I feel that second-language learners could benefit tremendously from a solid base of linguistics.      
How are you using that research and the skills gained through the ISP program now?
As of right now, I am developing a curriculum and guide for an adult immersion program. The goal here is to develop as many fluent speakers, or as close to it, as possible so they can teach in our schools, community and to their families. I have been working with our brothers and sisters from the Department of Cherokee Nation's Cultural Outreach, as they have an adult apprentice program that is doing really well. We share ideas and practices but continue to work for the main goal, and that is to save our language. We look to start our program this upcoming March.
You took a few years off before coming back for your master's. What led you to want to finish? What did you do in the interim?
I felt like a cloud of unfinished business was always lingering over my head that was never going away until I finished or at least tried to finish. During my time off I accepted a position as an early childhood supervisor at our Language Immersion School. I wanted to focus on the school and help my second-language learner staff learn the language the best way I knew how.
Let's look ahead a bit. What are your goals for the future?
My main goal for the future is to run a successful adult immersion program.
You're from the same town as Ethan Clapsaddle, another ISP master's student. How do you know each other? Have you helped push each other to finish your degrees?
Yes, Ethan I are great friends. We both have sons who play on the same basketball teams, and Ethan and I coach our boys AAU basketball team. I think it was at a practice I mentioned an assignment, and he said, yeah he's got one due, too. I asked where he was in school, and he said KU! I immediately said, 'Me too!' We looked like two dogs jumping around, but after that we stayed on each other to finish.
We heard something about a road trip with you and Ethan on your way to your master's defenses? Can you tell me a little about how you got to Lawrence for your defenses?
Every November my family and I travel to Oklahoma to visit the in-laws, and every November my daughter plays in a basketball tournament in Henrietta, Oklahoma, with her cousins from there. My son never gets to play because he doesn't have any cousins his age that play in the tournament. So, one day, Ethan I were talking about different tournaments we should hit up over break and I mentioned taking our AAU boys to one in Oklahoma. We both agreed that it'd be good for them to play against other competition, so we put the word out to the other boys and we started fund raising. Around that time, we scheduled our defenses to fall right after we were done in Oklahoma. It was a great trip and we enjoyed every minute of it!